KHL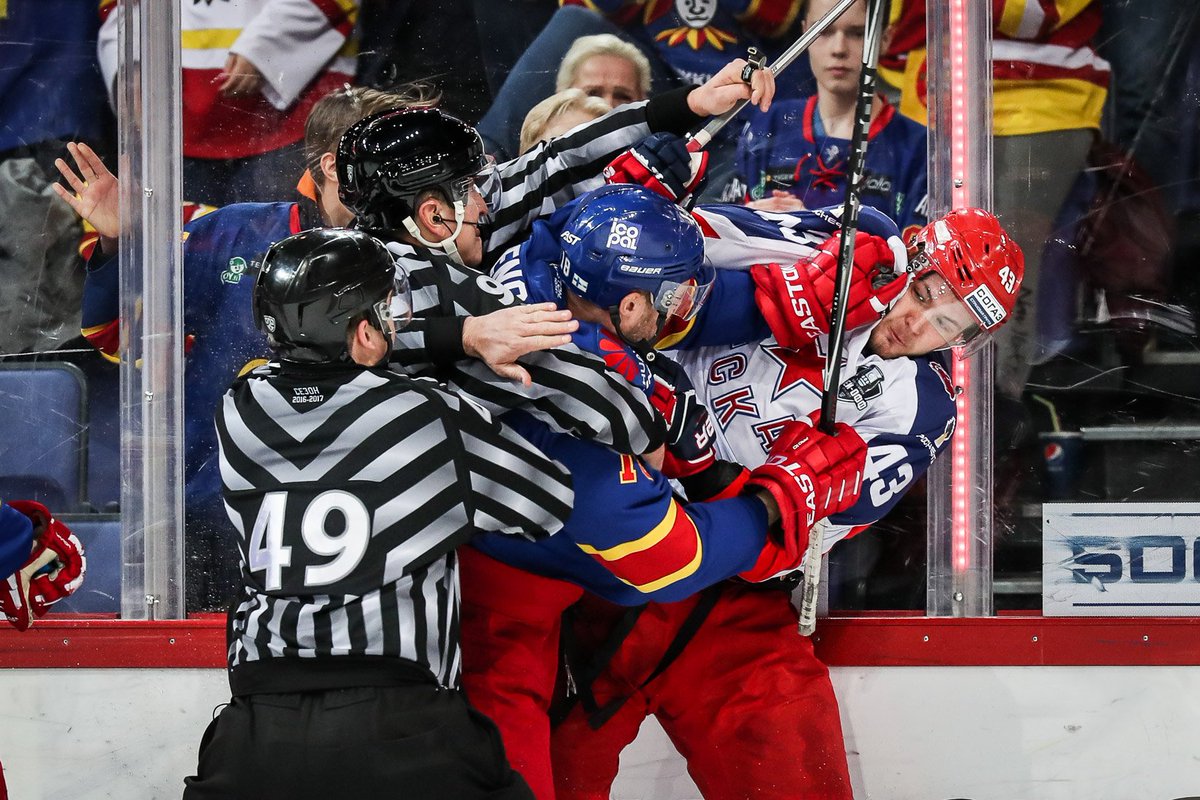 J
okerit -
After battling hard for the past few months to make the post season, Jokerit were eliminated by the powerhouse Red Army team of Russia, CSKA Moscow in four straight games. However, the Finns didn't make like easy for their illustrious opponents and in Games 2, 3 and 4, Jokerit took the game into overtime. The Helsinki-based side's season has now ended, so they will turn their attention towards plans for next season now.
SM liiga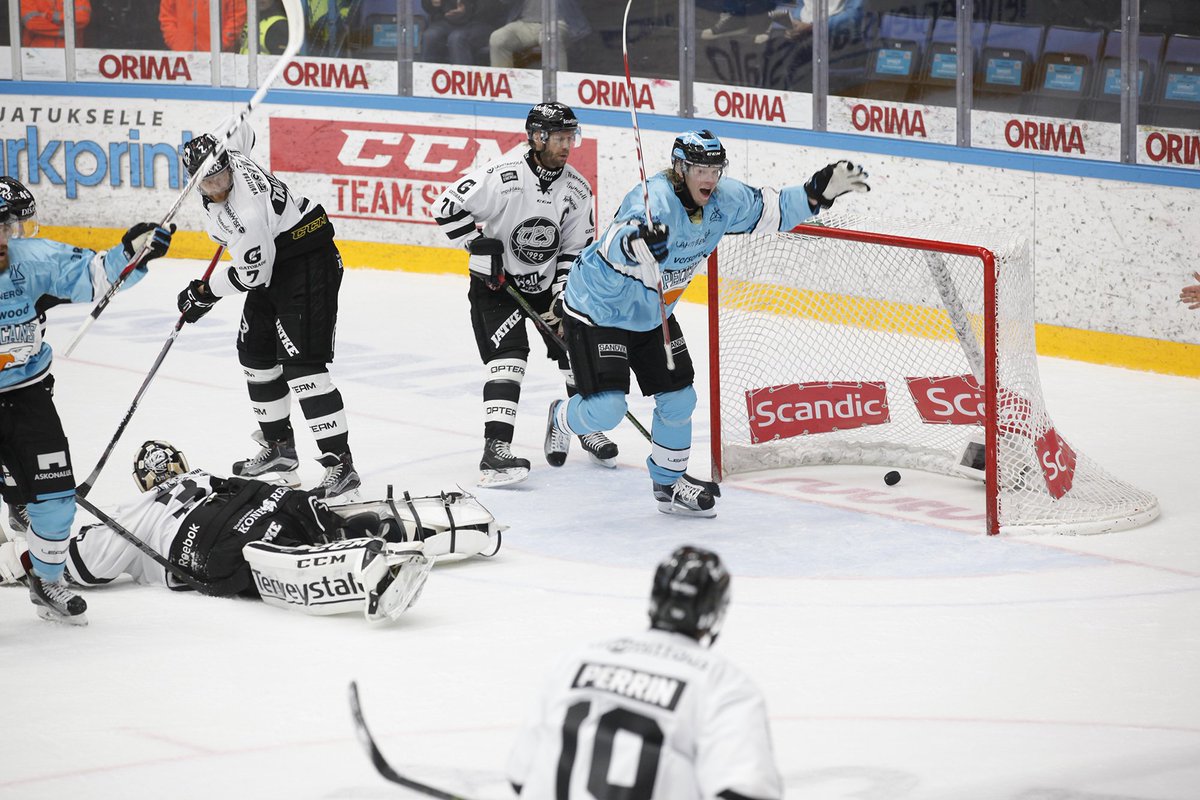 Pelicans –
Roope Elimaki had given Pelicans the perfect start in the Capital city after just 75 seconds, but goals from Roope Hintz [twice], Juuso Puustinen and Teemu Eronen turned the game around in HIFK's favour.
Lukko - Were back to winning ways with a thrilling win in Vaasa. Eetu Koivistoinen, Ilmari Pitkanen, Ville Vahalahti and Jere Friberg all scored.
Against Ilves the side from Rauma threw away a two goal lead to eventually lose 3-5. Toni Koivisto and Heikki Liedes gave Lukko the earley lead but Teemu Rautiainen and Michael Keranen made sure the sides were level going into the first intermission. Further goals from Teemu Aalto and Aleksi Mustonen in the second period, increased the visitors lead, before Jerry D'Amigo made it five towards the end of the game. Rony Ahonen pulled a goal back for Lukko with 57 seconds remaining.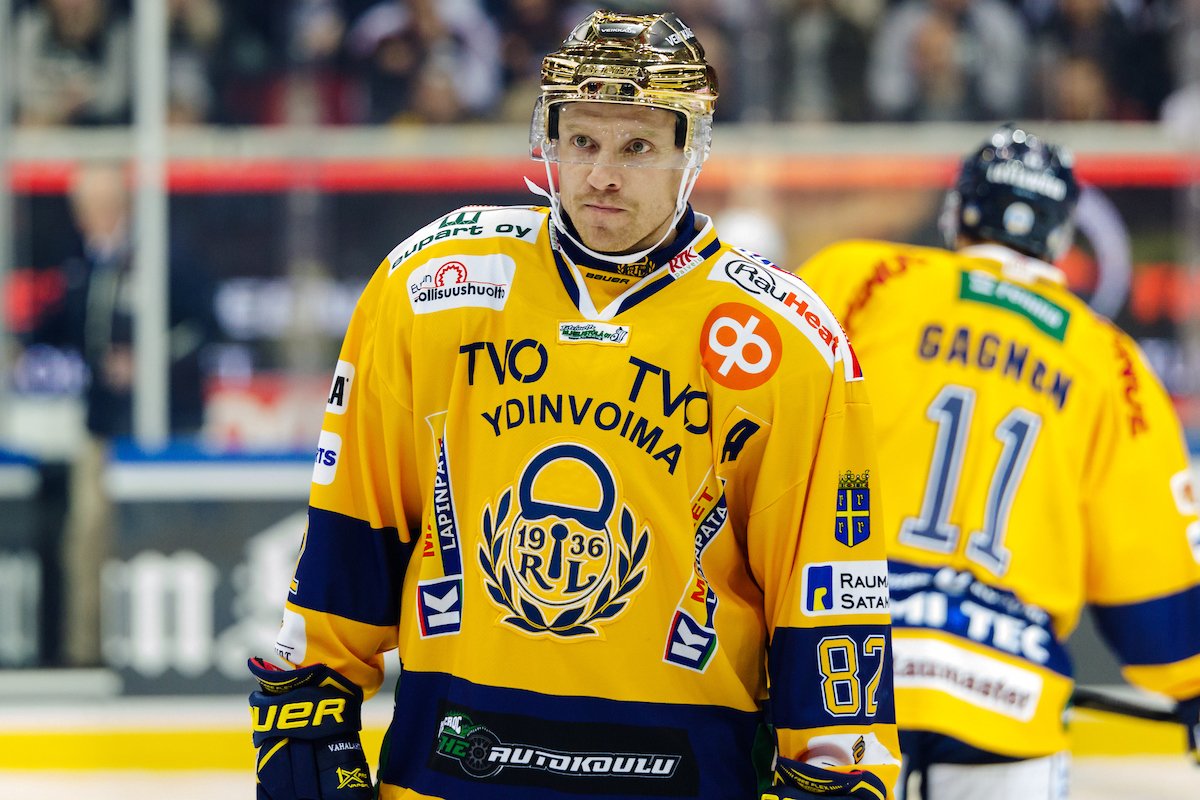 SaiPa -
Assat recovered from going behind to a Tomi Leivo goal to claim the win in overtime against SaiPa. Simon Suoranta's double strike was the difference as he netted with less than five minutes to go then hit the overtime winner 1:44 into the extra session. Against KalPa, the Lappeenranta-based team were hit for six. Mikko Nuutinen, Janne Keranen, Miikka Pitkanen, Juuso Riikola, Alexander Ruuttu and Jesse Mankinen all scored the side from Kuopio.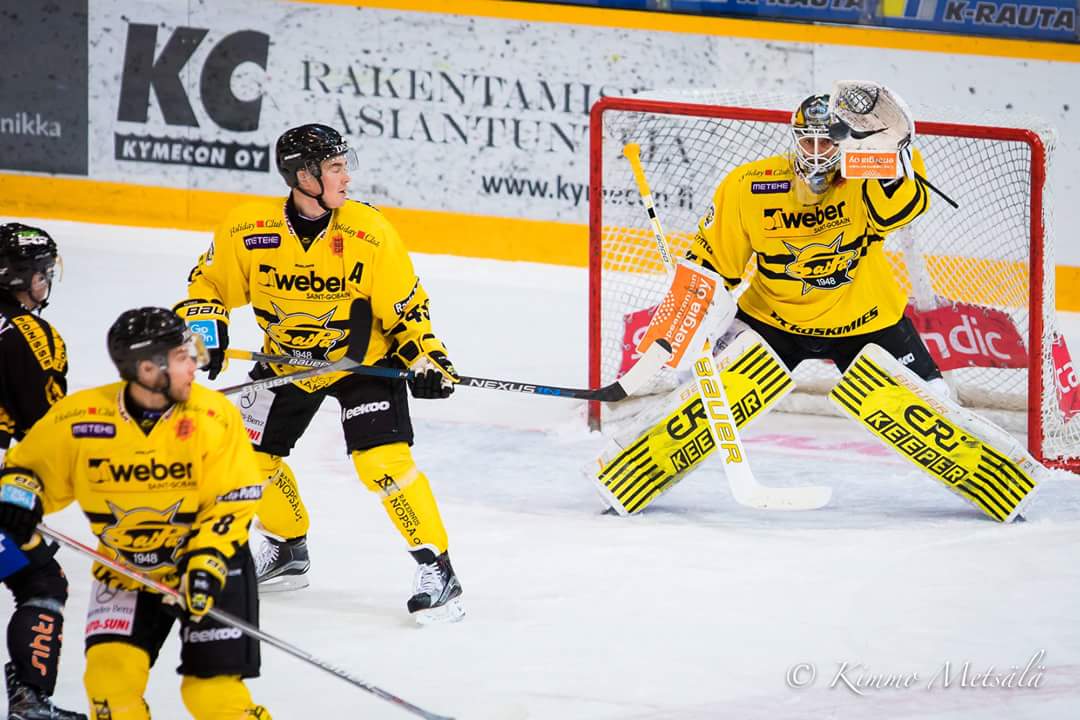 JYP - The team from Jyvaskyla raced into a 5-0 lead by the 28:37 mark against KalPa, thanks to goals from Michel Miklik, Janne Tavi, Jerry Turkulainen, Ossi Louhivaara and Antti Suomela. But KalPa, who have hit some bad form at the worst time of the season, staged something of a comeback but ultimately ended up two goals short. Matias Myttynen, Jesse Mankinen and Tommi Jokinen all netted for the Kuopio side.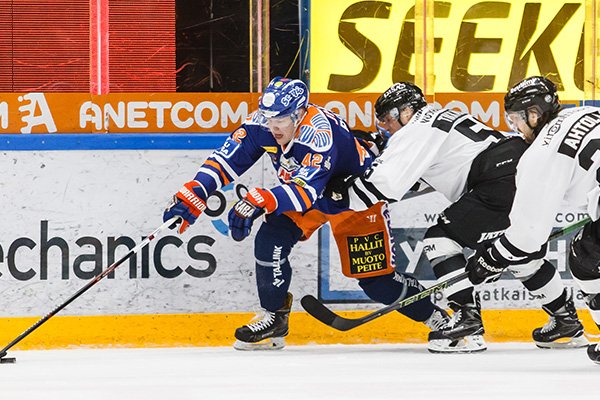 Tappara –
maintained their place at the top after they claimed a 2-1 win over Jukurit on Tuesday.
However, the league leaders Tappara took the lead through Otto Rauhala at 21:21 to set them on their way to another victory over closest rivals TPS.
However, the Turku-based side came back with goals from Eric Perrin and Patrik Virta to take the points.
TPS - Teemu Aalto, Olli Vainio and Ville Meskanen all scored for the Ilves as the Tampere-based side as they dealt TPS' title hopes a severe blow. Ilkka Heikkinen and Erik Thorell both scored for TPS to bring their side back to within a single goal on each occasion, but it wasn't enough to salvage something from the game.
HPK v Sport 3-0 – Juho Keranen, Janne Lahti and Oskari Manninen all scored for the Hameenlinna-based side as they eased to victory over Sport Vaasa.
Elsewhere there were wins for Karpat over JYP on Tuesday and Assat over KooKoo in Kouvola on Thursday although the Pori team needed overtime in that one. On Saturday Jukurit beat KooKoo at home, while JYP also saw off Sport Vaasa. HIFK claimed a good win in Oulu and HPK came back from Pori with a victory over Assat.
Tuesday, February 28
Karpat v JYP 2-1
SaiPa v Assat 1-2
Sport v Lukko 0-4
Tappara v Jukurit 2-1
Thursday, March 02
HIFK v Pelicans 4-1
HPK v Sport 3-0
Ilves v TPS 3-2
JYP v KalPa 5-3
KooKoo v Assat 3-4
Saturday, March 04
Jukurit v KooKoo 4-2
JYP v Sport 3-2
KalPa v SaiPa 6-0
Karpat v HIFK 0-2
Lukko v Ilves 3-5
Assat v HPK 1-2
TPS v Tappara 2-1
Mestis
Wednesday, March 01
Hermes v Peliitat 7-4
K-Vantaa v TUTO 3-1
Jokipojat v SaPKo 1-2
Friday, March 03
JYP Akatemia v Hermes 6-2
SaPKo v Peliitat 3-2
LeKi v Hokki 4-1
K-Vantaa v RoKi 4-2
TUTO v Espoo United 2-4
Saturday, March 04
Jokipojat v JYP Akatemia 3-2
IPK v SaPKo 0-3
Peliitat v Hokki 4-0
Espoo United v RoKi 2-3
KeuPa HT v LeKi 4-2